Pawn Broker
Pawn loans are a convenient option for many people who want to get cash quickly and without jumping through all the hurdles that banks require. Stop in our pawn shop to find out how you can easily get a pawn loan today:
Gold Jewelry
When you need a loan fast, our pawn shop is the perfect place to pawn gold items and get the money you need. We accept all Karat purities. Below are just some of the gold items that we accept:
Diamonds
Many people own at least a few diamonds, whether in their engagement ring or in jewelry passed down from a family member. You can pawn diamonds for a quick and easy pawn loan at our trusted shop.
Sterling Silverware
How many people actually use their sterling silverware? Chances are that if you own any silver, it's locked away in a cabinet for "special occasions." But if you're in need of a loan, you can pawn your silver to get the cash you need quickly.
Coins
Coins are a popular collectible item. Some people enjoy keeping a collection of rare coins for the unique images. Other people like to showcase coins from around the world and choose to keep them as souvenirs from their travels. When you need to take out a loan and get access to funds sooner, pawning coins can be an excellent choice.
Watches
A quality timepiece holds value for many years. If you are fortunate enough to own a luxury watch, then you've seen the impeccable craftsmanship and beautiful precious metals and materials used to make these watches. If you're in need of a pawn load, you can pawn Rolex and other luxury watch brands. Below are some of the brands and collections that we accept:
Old Paper Currency
While everyone is aware that coins have value due to the precious metals used to make them, you might not know that some old paper currency can be valuable as well. Collectors and historians value rare paper currency from certain periods in time. If you have old currency notes stashed away in a safe at home, you could potentially use them to take out a pawn loan. Here are some of the types of paper currency that we accept:
Luxury Hand Bags
Luxury handbags are highly coveted accessories among those who consider fashion to be important. There are numerous fashion houses who are well known for their purses and handbags. If you own an authentic luxury handbag, you can use it to take out a pawn loan with us. Here are just some of the designer handbags that we accept:
We do not accept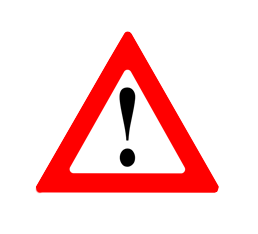 Firearms
Televisions or Electronics
Cell Phones
Vehicles
Michael Kors
Citizens
Seiko
Timex
Gold-Plated
Silver plated
Costume Jewelry
Stereo Equipment
Tools & Power Equipment
Cars
Houses
Stainless Steel Movado Watches
Pawn Shop Loans Near Boston
When you're searching for a reliable pawn broker in the South Shore area, you can turn to the professionals at The Jewelers & Loan Co. We provide pawn shop loans to people across the region, including those from Quincy, Dorchester, Milton, Braintree, Hingham, Cohasset, Weymouth, Randolph, Holbrook, Rockland, Abington, Hanover, Norwell, Marshfield, Pembroke, Hanson, Whitman, Mattapan, Lower Mills, and elsewhere in Plymouth County. If you'd like to learn more about how our process works or how much you can borrow, contact us today!