We Buy Gucci Handbags for Cash
Hmmm, where can I sell my Gucci bag?
Similarly to Louis Vuitton, Gucci began by making luxury travel goods. Gucci was founded in 1921 by Guccio Gucci. Gucci originally produced the Double G monogram and the iconic Gucci strip; two green stripes and one red. Gucci later created the leather bag with bamboo handle. Many of the classic Gucci bags were created in the 1950's. Gucci is currently the most popular luxury brand amongst millennials and Gen Z.
Do you own a Gucci bag that you want to sell? Sell your Gucci bag for cash near you, today. Are you looking to sell your Gucci belt? We buy Gucci products in various styles and in different types of canvases. Popular Gucci fabrics include the Original GG Canvas, Guccissima leather, Diamante, Flora, and the Gucci Vintage Web. Gucci's iconic features include the interlocking GG, Gucci Bamboo, the Piston Lock, and the Lady Lock. Sell your Gucci bag for cash at the Jewelers and Loan Co. Some of the most popular Gucci items we buy are listed below.
Gucci Bamboo
Gucci Canvas Suitcase
Gucci Dionysus
Gucci Flora
Gucci Guccissima
Gucci Jackie
Gucci Sohoe Disco
Gucci Sylvie
Gucci GG Logo Belt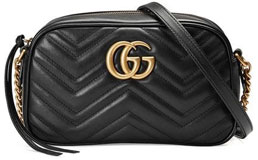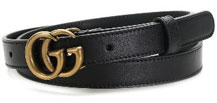 We are the Best place to Sell Gucci for Cash